PRE-CONFERENCE CME/WORKSHOP ACCLMPCON 2023
Kolkata, West Bengal, India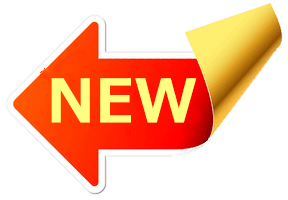 Constituent Member Society of WASPaLM
Happy 8th Birthday !!




You are 9 years old today and how well you have blossomed ..Your magic now exudes over 11 states and counting.. May you spread your wings far across the horizon and continue to bloom and grow forever..

God Bless You !!
COMING TOGETHER IS A BEGINNING
KEEPING TOGETHER IS PROGRESS,
WORKING TOGETHER IS SUCCESS.
-HENRY FORD
​
ACCLMPCON 2023 has been a resounding success. The organization committee has taken a series of extraordinary steps and has left no stone unturned to put things fall into place.

With nearing 600 participants in the conference itself is a valuable indicator of this successful event. It was not an easy task to bring together all participants from 14 different state chapters which paid off volumes.

The conference has been a splendid event both in terms of intellectual quality and social gratification. The Organizing Committee has planned the conference meticulously from start to finish .The conference has been manned with excellent professionalism right from the robust registration procedure of participants, excellent communication with interaction for minutest of details, time
coordination, stimulating program layout, logistics, accommodation which created an overall comfortable and welcoming atmosphere at the conference. I owe much gratitude to the host state for giving structure to the rich program consisting of interesting presentations, panel discussions, poster presentations, debates and quiz which created an environment for networking and scientific interactions.

I also thank the sponsors for their generosity, support and interest in the conference.

All the participants who attended are thanked for their presence and their scientific inputs contributed to the success of the event.
It is fair to conclude that ACCLMPCON 2023 not only has raised the bar but also has taken the association to newer heights . ACCLMP will always strive for progress in every possible way for self-improvement to uphold and maintain this bar in all our future endeavors.

This event is just another milestone in the success story of the nine year old association . ACCLMP is trying to attain new heights with a lot more success.

We hope we can continue to come up with such events equaling this one in the future. Suggestions
from all our beloved members is always solicited and welcome.
​​
​
​
​
DR. MOUSHUMI SAIKIA
CENTRAL GS
ACCLMP
Remembering Dr. Ashok Bandyopadhyay
An embodiment of guidance and encouragement to so many of us...

Indeed it has been a greatly fortuitous matter and a source of immense pride to have secured His Blessings for our Association and Journal...

We will always remember You Sir..

Be at Peace and continue to watch over us..
​
- TEAM ACCLMP
We are happy to announce the results of the e Poster competition by post graduate students of MD Biochemistry held on 22.11.2020
Our judges have unanimously decided that since a different panel was involved in the judging of each session, hence to maintain a sense of fairness, instead of awarding 1st 2nd and 3rd positions, one topper from each session had been chosen. The results are as follows :
TOPPER - SESSION I




Dr. Juri Kalita
TOPPER - SESSION II




Dr. Potsangbam Jenny Devi
TOPPER - SESSION III




Dr. Indranil Chakrabarti
Congratulations !!
​
Dr Moushumi Saikia (General Secretary)
ACCLMP
We invite you to support this academic initiative with encouragement.
Rules & Regulations
All life members of any state will automatically be the members of central ACCLMP.
ACCLMP members
Membership criteria will remain same for all states and membership numbers will be given by Central ACCLMP only.
Our Chapters
State chapters may have separate websites but none of the contents should differ from central ACCLMP web page.
Sign up for our newsletter
Put your email ID Here for News & Updates